Journalist → Front-end developer
It is a scary thought for many non-technical people: switching careers to become a developer. In any case, that was my direction.
My name is Olga, I'm a frontend-developer from Russia now living in Stockholm, Sweden. A few years ago I studied journalism at the university and worked in a large business newspaper. And I felt out of sorts. I began to look for an alternative path, for something that might pique my interest and become part of my life.
Photo: Pixabay / Pexels
One day we were discussing career change options with friends and touched IT topics. I found out about manual testing and got intrigued. I was thinking about various options to leave journalism. For me as a non-technical person manual testing seemed closer than "nerdy programmer things".

I drew a parallel in my head between writing an article and testing a site. I saw a similitude in the fact-checking. Usually, you have a list of what needs to be verified in the article before release and the manual tester also has a plan of what to check. From my perspective, the ability to match information and observation seemed familiar to me. So I felt capable and brave enough to start reading a test manual.
But one of my friends challenged me. He said that manual testers evolve into auto testers or programmers. Why not start right away by finding out what sites are made of? He was a developer and he was totally right. My journey in the IT world began.
Photo: Negative Space / Pexels
I spent days and nights taking interactive courses, reading books and articles, and practicing. At the very beginning, I thought that I would never remember the difference between margins and paddings in the layout. From the start, I learned how to create a blank page. Then some text appeared on the page. And I thought: "Cool! What else can I do? ". I was most impressed when I set up auto-style-updating while saving changes in my editor, that was magic for me. Also, I did not know before that you can inspect the code of any sites on the Internet in the browser.
After graduating from the e-courses, I began to look for work. Many will say that it can be difficult for beginners to find work. Here, as elsewhere, the main thing is that your opportunities coincide with the needs of the employer. Yes, they are apprehensive about newcomers, but it depends on you how you prove yourself at the interview.
At this time I only knew the basics and was able to make responsive layouts with simple scripts that could make the page a little more interactive. The company I eventually found needed someone who could create adaptive landing pages and was curious about diving deeper into development in the future, a perfect match! And here not only my capabilities coincided with the needs of the company, but also our desires.
If you are passionate about what you are doing and you are ready to repeat the material and search for solutions - you will succeed. Perhaps this is exactly what I admire in IT: what you achieve is directly proportional to how much you give your best, and does not depend on extraneous factors. The result of your work is always evaluated objectively, it is tangible and concrete.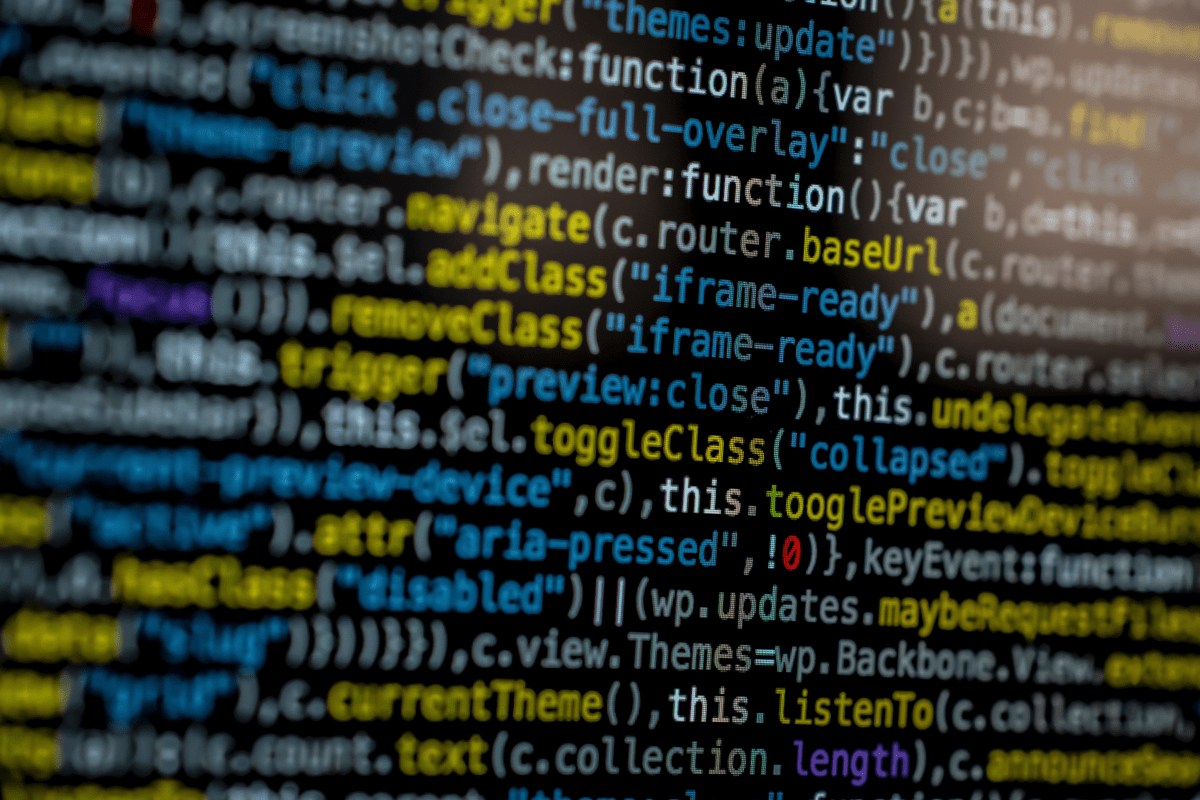 Photo: Markus Spiske / Pexels

At the very beginning, I was looking for similar stories to the one I'm writing now. I was asking google about: "is it possible to be a developer if you have no tech diploma, if you are a journalist and so on?". Now it seems obvious to me, I met a lot of people who went through a similar path, but there are people who still doubt it and maybe my example can help them to start.
Also, I think being a developer is always about an interest. I told friends about what I'm doing and ask them to try it out when they came for career change advice. But in the end, no one went far - they were not interested enough.
And a change of profession can take up to a year. It is not a quick process, learning new technologies, and then going through interviews will take time.
Courses help accelerate progress. Learning only by yourself is not the most effective way to gain new knowledge. Courses and intensives can give a new impetus to development - especially if classes involve solving problems that are close to real life, under the guidance of mentors. But most importantly, courses make it possible to be among like-minded people, community support is significant. Freecodecamp and Khan Academy are famous platforms for beginners and I advise to visit and give it a try.
In fact, nothing is impossible here, the main thing is to really want to learn new things.